Fraunhofer FKIE launches the "lokik" project
No event in the past decades has affected the people in the Ahr valley and parts of the Rhein-Sieg district as comprehensively and with such force as the flood disaster in July 2021. In view of the experiences of that devastating flood, the Fraunhofer FKIE has launched the "lokik" project: The aim is to develop a platform with the help of which an independent communication network and a local situation picture can be quickly established in the acute phase of a disaster.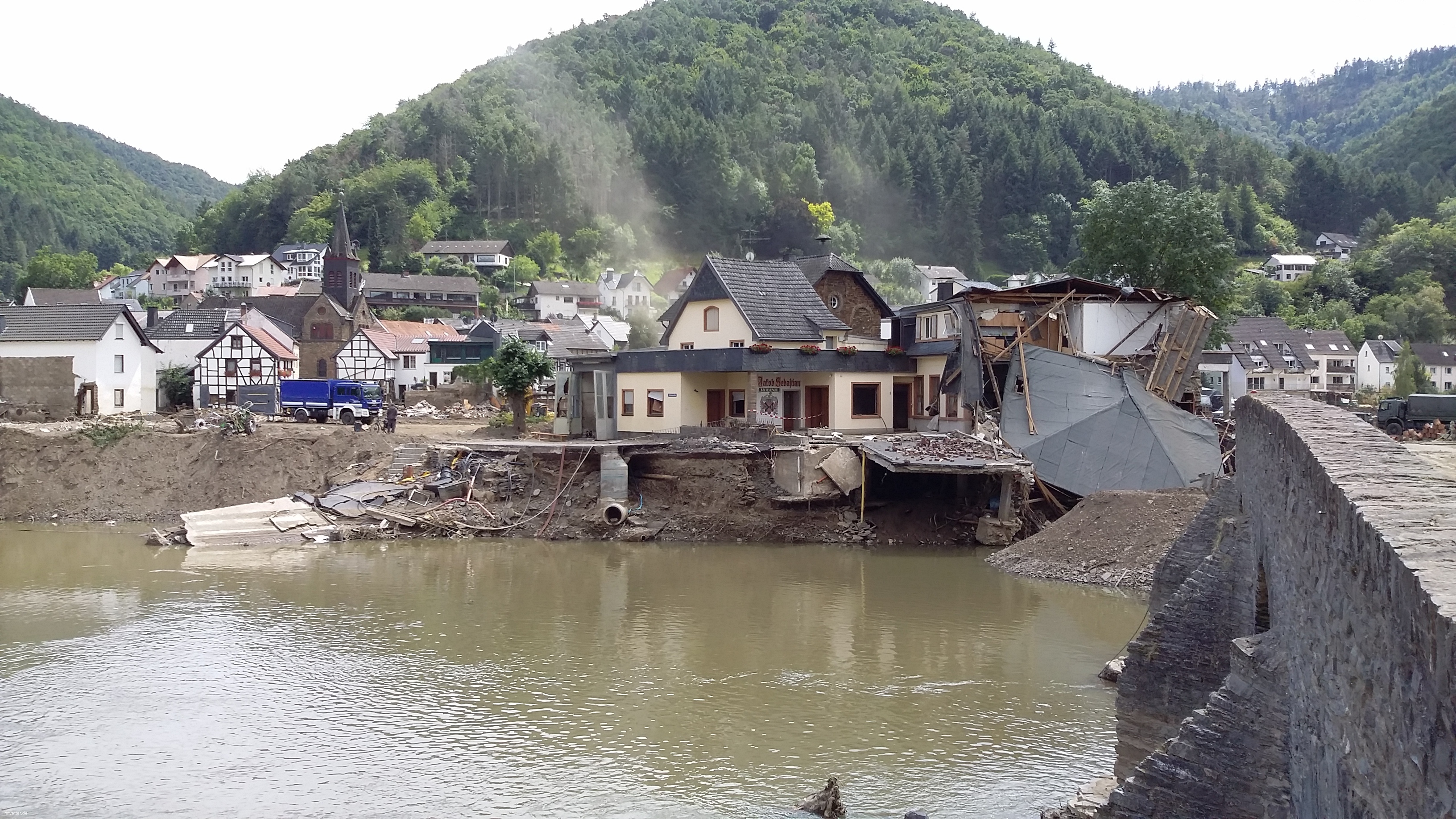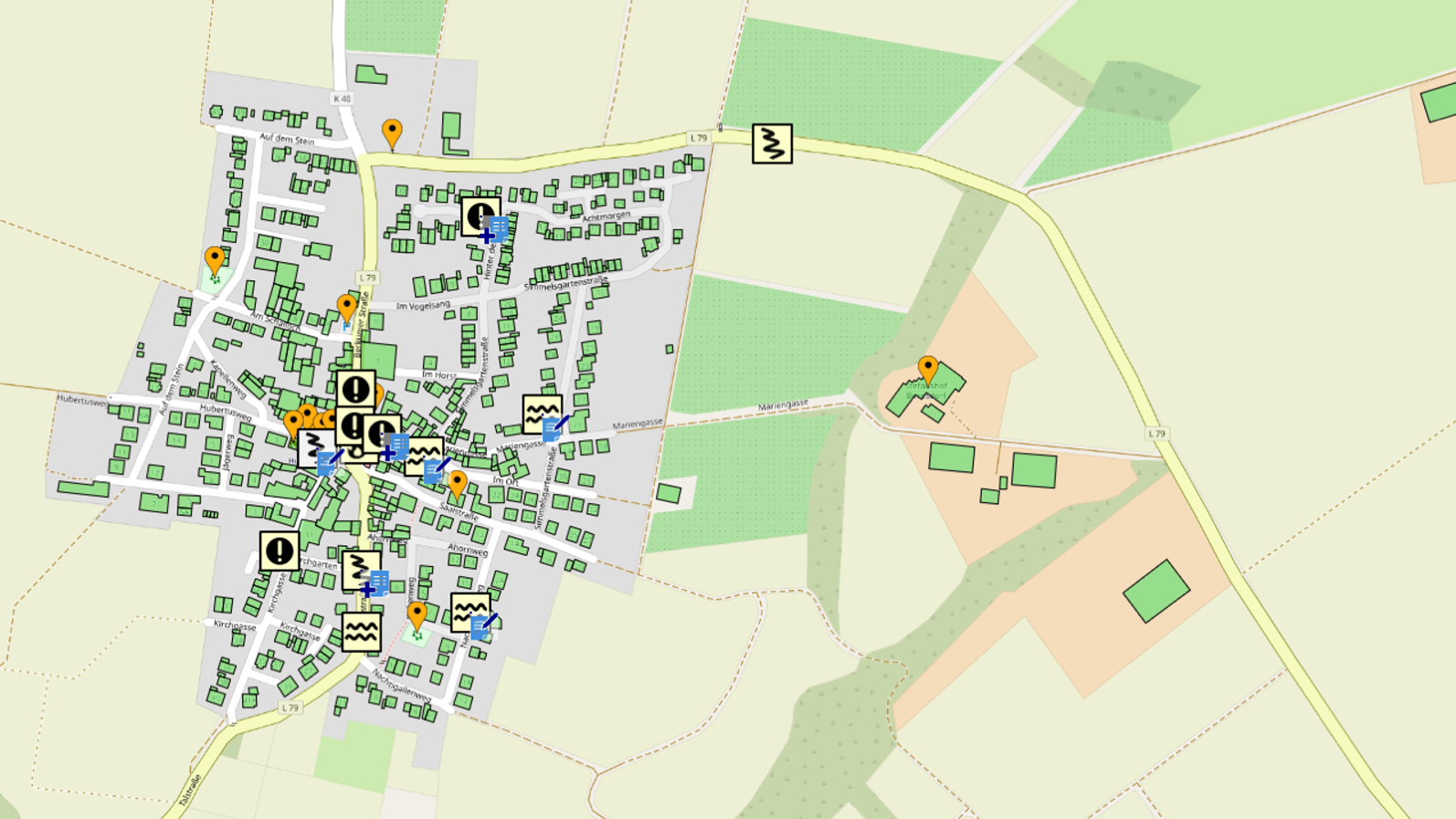 The initiative for the "lokik" project, short for "Local Initial Crisis Management", came from FKIE employees who were themselves affected by the flood. "The chaos, especially in the first hours and days, was the deciding factor for us to do something here," says Dr. Michael Wunder, head of the research department Information Technology for Command and Control Systems (ITF) at FKIE. "Added to this was the fact that our institute has been providing solutions for highly complex, dynamic and high-risk decision-making processes in the field of security and defence or even for critical civil infrastructures for many years. So we are fit in the development and operation of systems that are used in large-scale emergencies."
No electricity, no mobile phone network, destroyed roads: In the first days after the flood, many places in the Ahr valley were completely cut off from the outside world. In particular, the failure of the communication networks made it difficult for the helpers to get an overview of the current situation and to coordinate operations. In the "lokik" project, the FKIE scientists are developing a solution consisting of hardware and software that immediately ensures the flow of information in the acute phase of a disaster and provides an overview of the situation. With relatively inexpensive but professional IT hardware, a local communication network can be set up via which all WLAN-capable end devices such as smartphones and tablets can gain access. This platform is operated autonomously and independently of the power grid, is robust and easy to use. The "lokik" software offers different views for the crisis team, residents and helpers on site and a tool to interactively record damage reports and coordinate orders. Computers and communication components are positioned in a safe place in the community and are quickly put into operation in the event of a disaster, independent of external technology with its own power supply.
As project partners, the flood-affected community of Mayschoß, the volunteer fire brigade of the town of Remagen and the local district of Birresdorf from the municipality of Grafschaft support the project. In addition to FKIE employees, numerous affected people from these communities have also contributed to the development of the project idea and will accompany its implementation in the coming months.
In a next step, the FKIE scientists will test the "lokik" solution, which is to be completed by September 2023, in the participating municipalities for its practical suitability. "The result will neither be an all-round worry-free solution nor a comprehensive management system specifically for flood disasters," says project and FKIE research group leader Arne Schwarze. Rather, he says, a solution is emerging that can be used for different disaster scenarios, from snowstorms to volcanic eruptions, and that is manageable for those affected and for local forces. "It will continue to be improvised in the event of an emergency, because it is never possible to think of all scenarios in detail, but with much better preconditions," he says. "The technology is sophisticated but remains in the background - something that just feels and works."

Further information: www.fkie.fraunhofer.de/lokik