Robots practiced for nuclear emergencies
A nuclear emergency occurs at Austria's nuclear Zwentendorf nuclear power plant – fortunately it is just a scenario at the 2nd European Robotics Hackathon (EnRicH) 2019, where ten international teams spent a week rehearsing the emergency. The tasks set out in the competition challenged participants and their robots: they had to explore and map the situation in the reactor building, detect, measure and map radiation, as well as find and rescue casualties. Since entering the building was too dangerous for people, they were only allowed to provide support from outside the plant. The hackathon was a success for the Fraunhofer FKIE, which secured placements in two categories.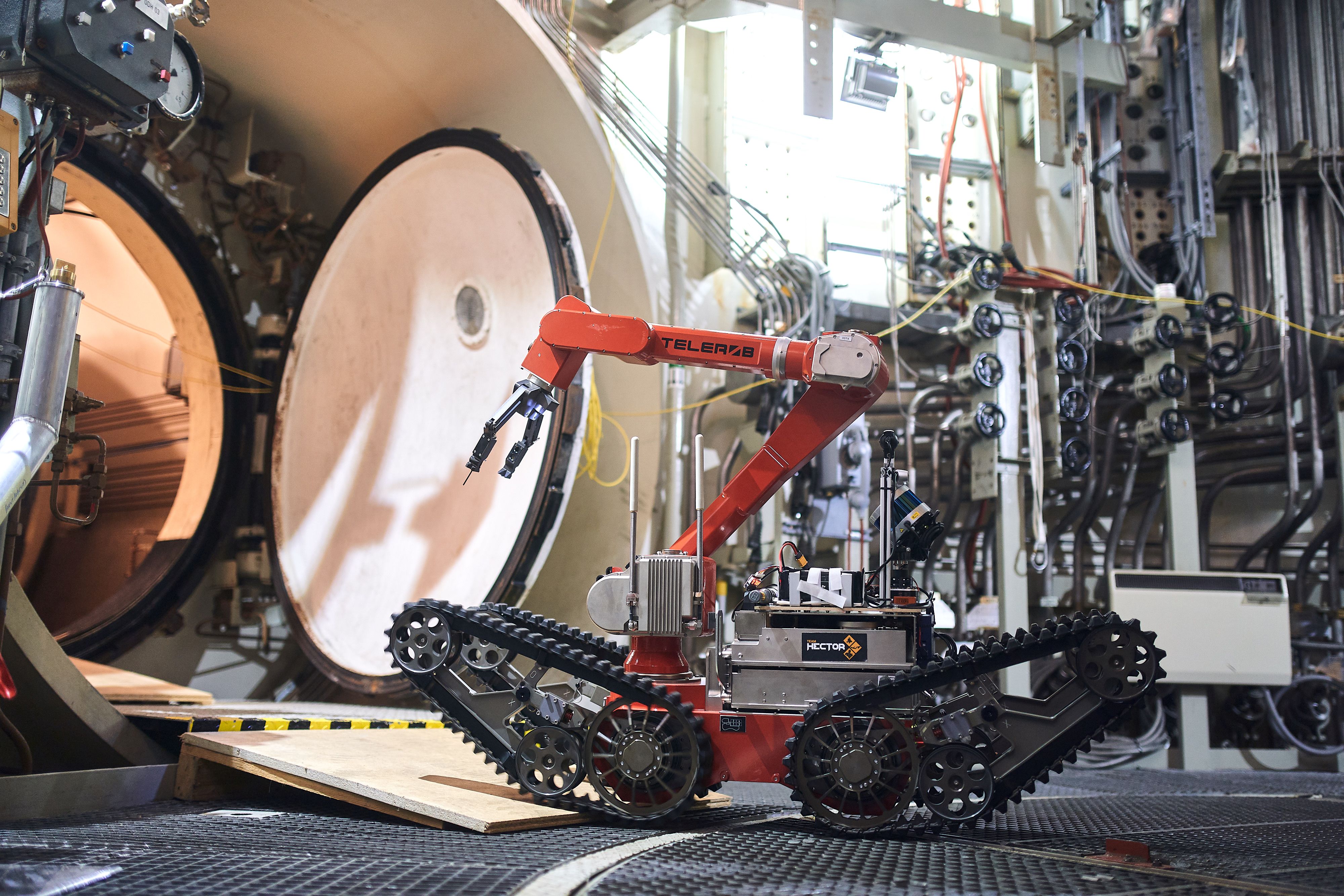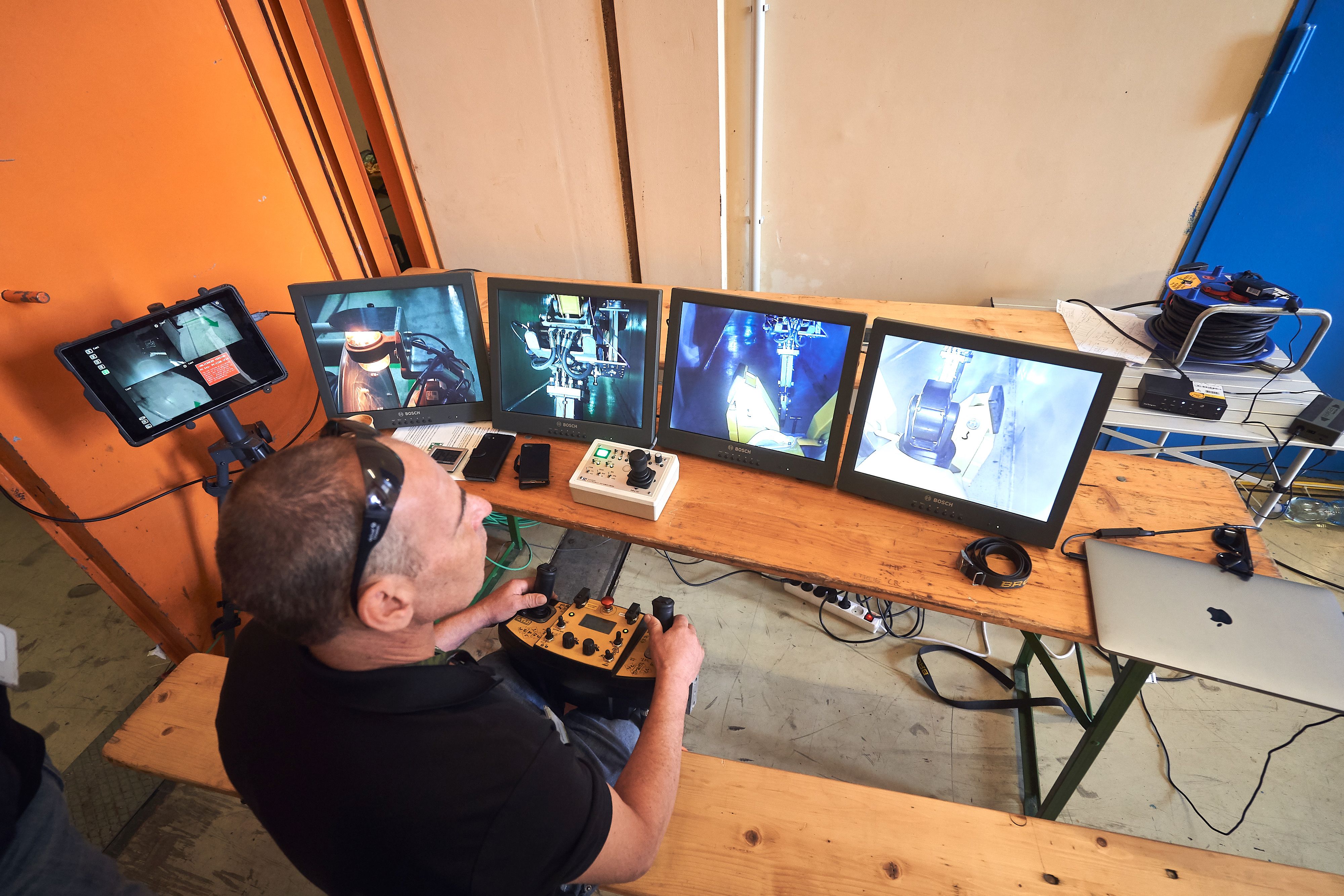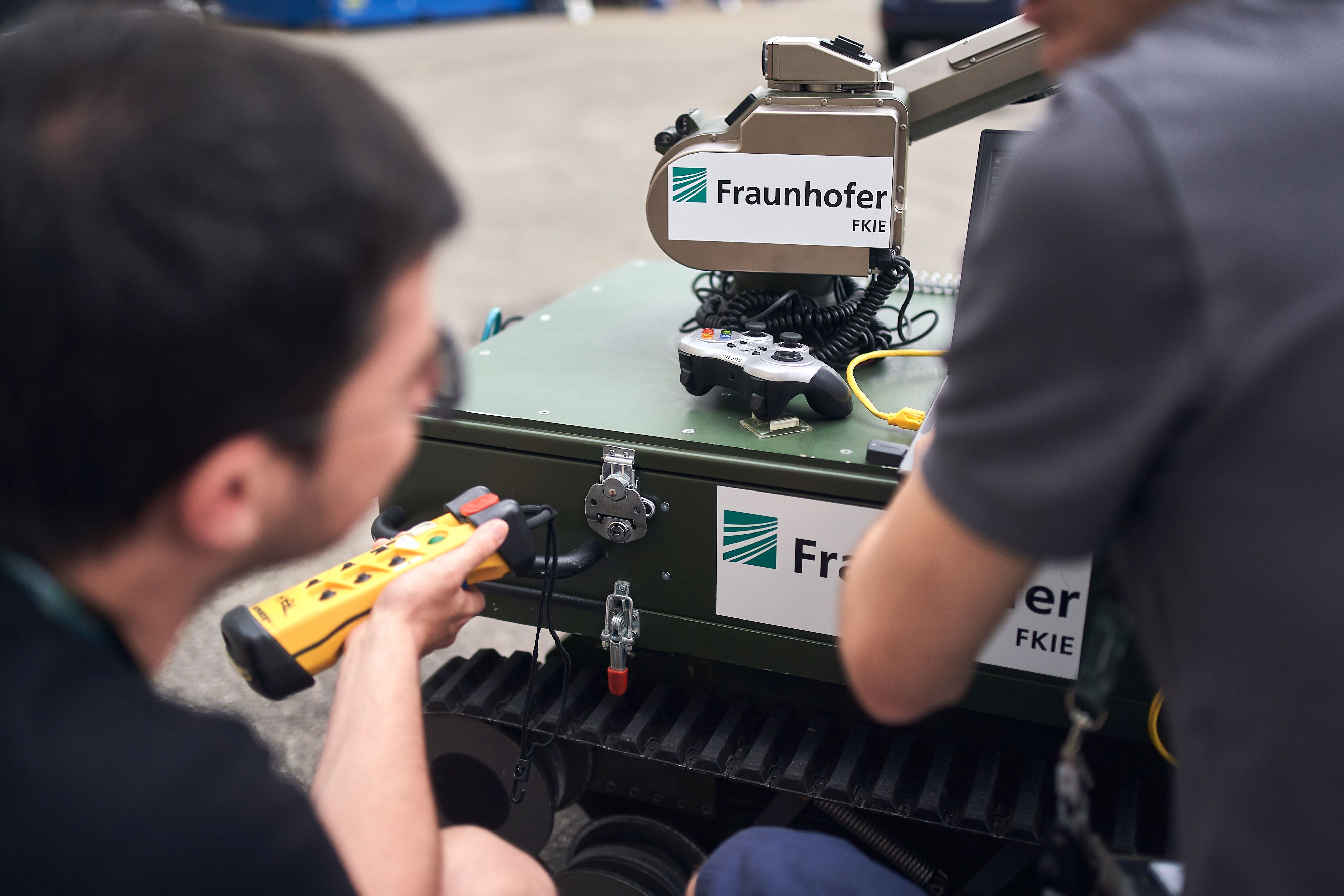 »EnRicH is the only competition in Europe where real radiation is used in an exercise. This shows what European robotics can do in the event of a worst-case scenario,« said General Michael Janisch, Head of the Armaments and Defense Technology Office (ARWT) of the Austrian Army, at the opening of the hackathon. In cooperation with the Fraunhofer Institute for Communication, Information Processing and Ergonomics FKIE, his office organized the competition for the second time and enabled the scenarios presented to the participants to be as realistic as possible by providing real radioactive materials and a unique venue.
The Zwentendorf nuclear power plant featured a historical setting for the event as a symbol for the rejection of nuclear power, following a referendum in 1978 that prevented its commissioning. It is also nearly identical in construction to the reactor in Fukushima, Japan, where 33 years after the Austrian referendum, a disaster occurred that in its severity was second only to the nuclear meltdown in Chernobyl. Now, once again, responders practiced here for disaster.
Teams and robots competed in three disciplines: exploration, involving the investigation and precise mapping of the structure and creation of a radiation map; manipulation, in this year's scenario closing of valves; and, finally, finding and rescuing casualties in the search and rescue discipline.
Two placings for team FKIE
The Fraunhofer FKIE scientists won first place in the Search & Rescue category with their Fenrir and Magni robots. FKIE scientist Boris Illing praised his team' s performance, »The scenario was definitely a real challenge and much more difficult than last time. But that's what a hackathon is all about. The focus is on getting all of the teams to exchange ideas, compare their solutions and work on them feverishly on site.« Team FKIE also proved very successful at this in a second discipline: exploration, this time solely with the support of the largely autonomous Fenrir robot. Here it secured second place behind Team Hector from TU Darmstadt. In the manipulation discipline, the Baden-Wuerttemberg-based company Telerob won the competition.
Attendees praise venue, scenarios and organization
The participants offered plenty of positive feedback to the lead organizer, Frank Schneider, deputy head of the Cognitive Mobile Systems department at Fraunhofer FKIE. He himself also summed it up on a positive note: »For us, EnRicH 2019 was a highly successful event with significantly better performances than the first round in 2017.« But, he said, he would like to have seen a somewhat more international mix of participants – seven out of ten teams were from Germany or Austria and the remaining three were from Italy, Poland and Hungary. »In particular, the participation of other professional teams from the nuclear sector would certainly have been exciting and informative.«
In view of the great and urgent need for support from robots in the nuclear field, in disaster areas such as Chernobyl and Fukushima, and with the decommissioning of old nuclear facilities, ARWT has pledged to continue the hackathon. Says Schneider, »Without the support of General Janisch and his office we could not be able to hold this event. That's why we're very excited to be collaborating on the third edition of EnRicH in 2021.«