AI support for greater safety in coastal shipping traffic
Autonomous vehicles are not only a major challenge in road traffic. Solutions for highly automated, fully automated and autonomous ships are also being developed for the maritime world. But how can autonomous ships be integrated into conventional maritime traffic? To avoid accidents, shipping traffic in coastal areas with very high traffic density is regulated by traffic control centers on shore. What support can science offer operators in their efforts to monitor mixed shipping traffic in the future? These are the questions the LEAS project, funded by the German Federal Ministry of Education and Research (BMBF), is investigating.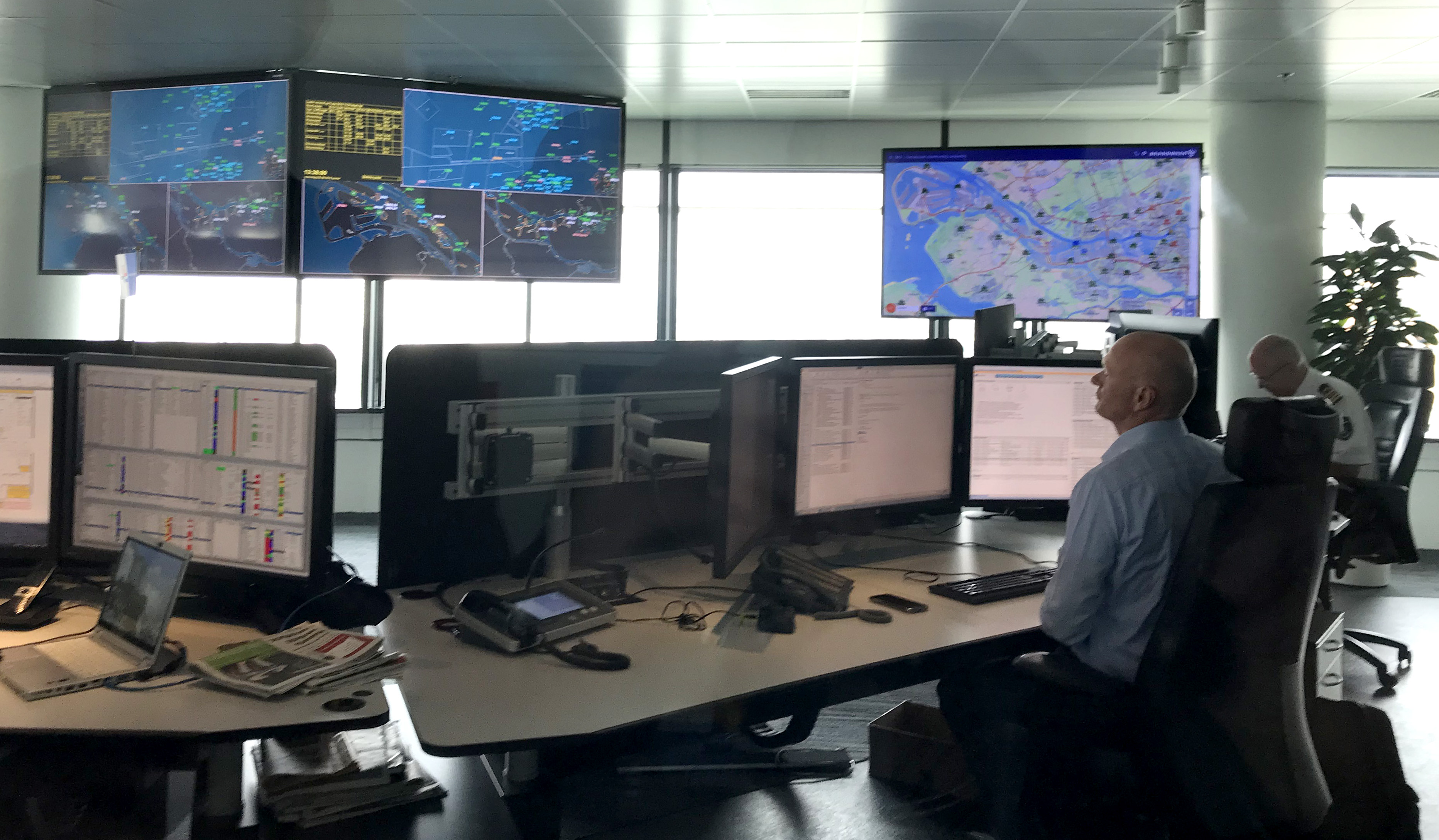 »Autonomous shipping is still a future scenario but one that is now within reach«, explains Florian Motz, the head of the »Organization Ergonomics« research group at the Fraunhofer FKIE and coordinator of the LEAS project. In the future, traffic control centers on shore will have to adapt not only to monitoring an ever-increasing volume of coastal traffic, but also to controlling traffic that is a mix of conventional controlled, highly automated and autonomous ships. LEAS aims to offer the centers' operators technological support for this task.
Under the leadership of the Fraunhofer FKIE, seven research and industry partners, including Fraunhofer CML, DLR's KN and MI institutes, Wismar University of Applied Sciences, Jakota Cruise Systems and Bergmann Marine, are developing an AI-based decision support system.
The BMBF is providing 3 million euros in funding for this purpose. Florian Motz says, »It was important for us to involve future users closely in development right from the start, which is why six associated partners from the user community are supporting the project, partners like the Federal Ministry of Digital Affairs and Transport (BMDV), the Directorate-General for Waterways and Shipping (GDWS) and the German Shipowners' Association, along with four international collaborators.«
Monitoring support via an innovative HMI
The goal is to develop an AI-based decision support system that analyzes the current traffic situation at sea, forecasts hazardous conditions well in advance, and generates recommended courses of action. The modules developed for these purposes will be incorporated into an innovative human-machine interface (HMI), which will show human operators the intention or the goal pursued by the autonomous system by and the means being used.
In addition, LEAS aims to investigate previously unanswered organizational and legal questions relating to the use of highly automated and autonomous ships. The project findings will make a significant contribution to preparing today's operators for the challenges and hazardous situations of the changing maritime traffic of the future.
Practical networking
»The consortium that has come together as part of the BMBF's LEAS project is ideally positioned to take on these challenging issues. From a product perspective, a Fleet Operation Center, Vessel Coordination Center, and Vessel Traffic Center demonstrator application in conjunction with AI and highly automated vessels is quite appealing,« says Dr. Carsten Hilgenfeld, the head of research and development at JAKOTA Cruise Systems. Dr. Michael Baldauf from Wismar University of Applied Sciences also had words of praise for the opportunities arising from the exciting networking taking place as part of the project: »The VTS simulator of the Federal Waterways and Shipping Administration installed at the Maritime Simulation Center Warnemünde provides the Shipping Institute at Wismar University with an outstanding technical platform for testing new system solutions for maritime traffic monitoring in this project, but thats not all. Equally important to us is that the project pulls in the practical experience acquired by navigators from the traffic control centers and on board, and last but not least the expertise gained through research on the subject of autonomous shipping.«