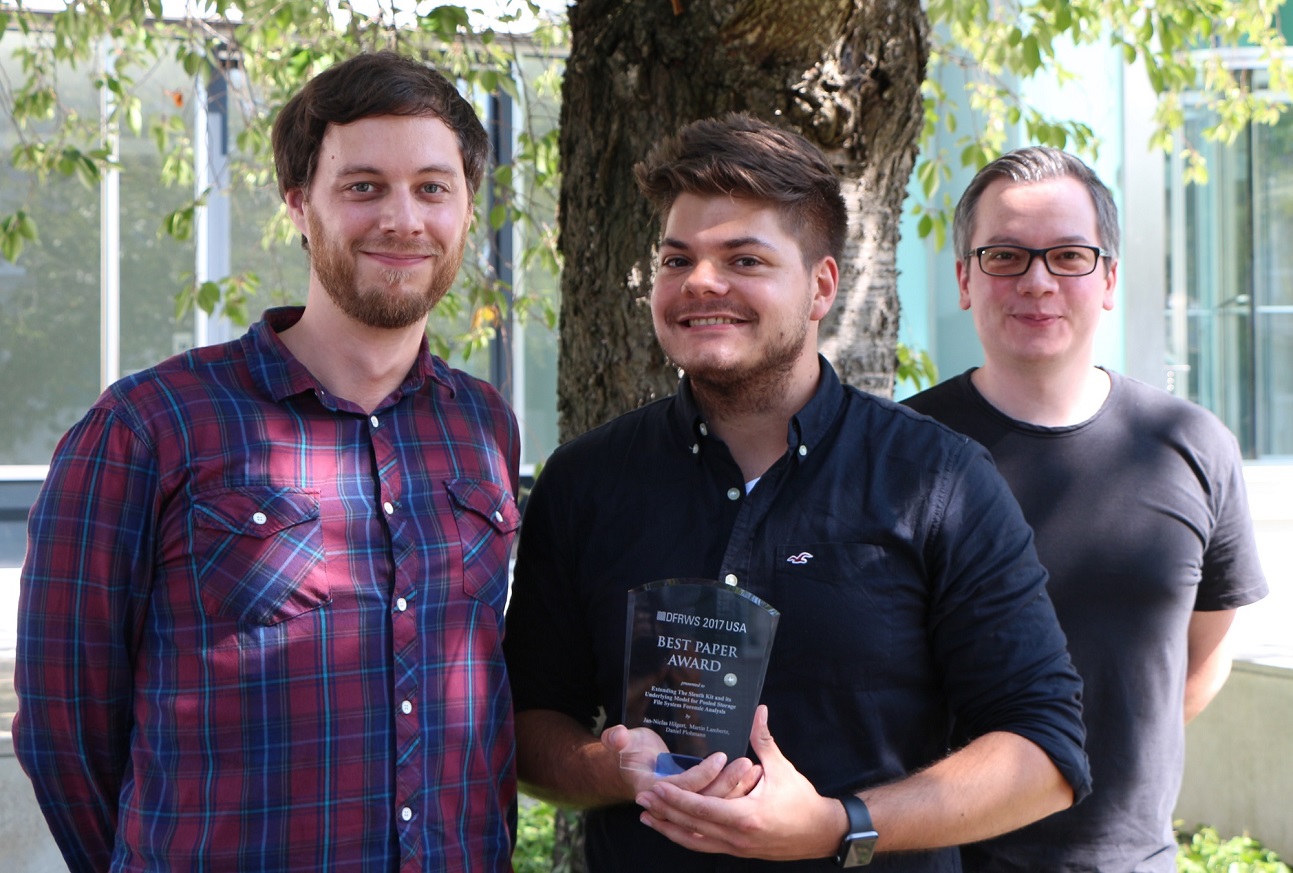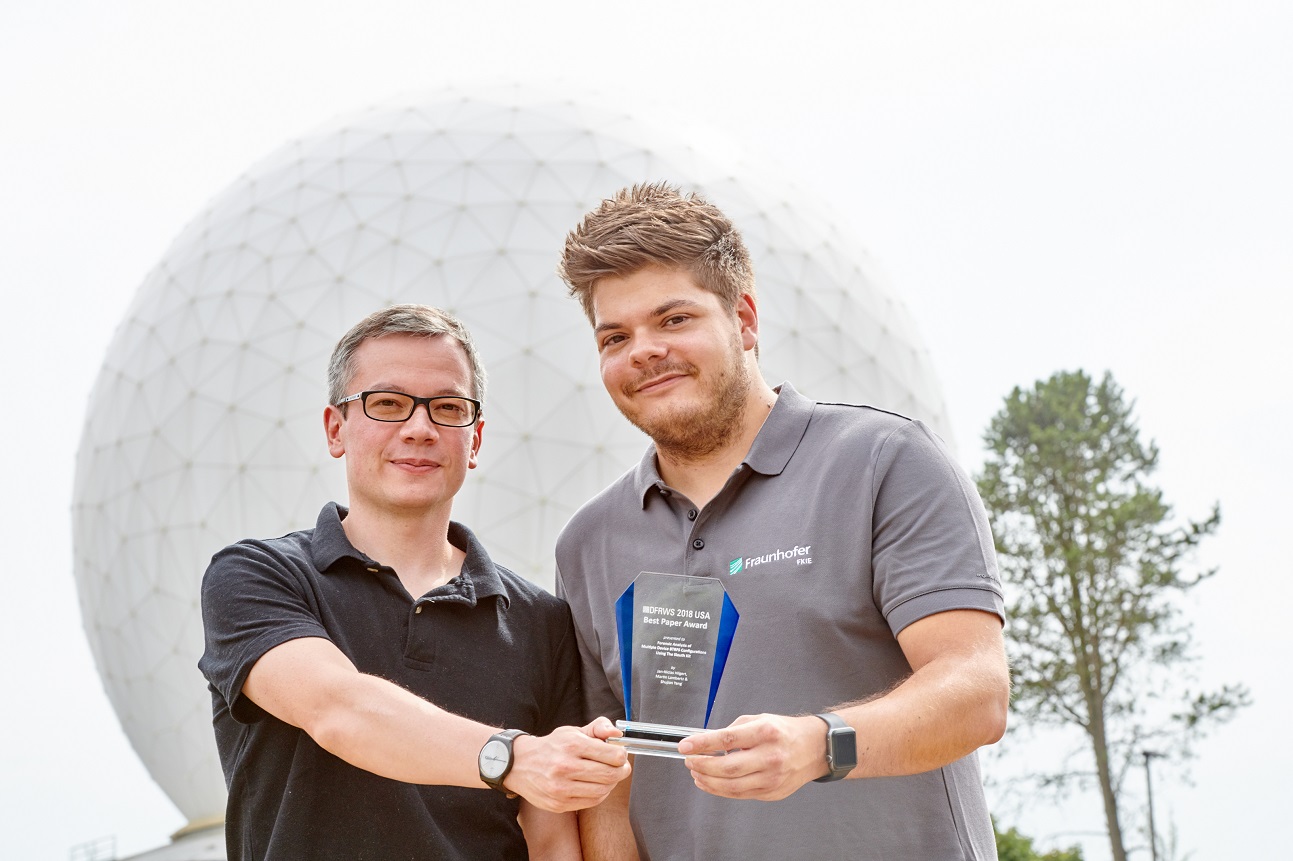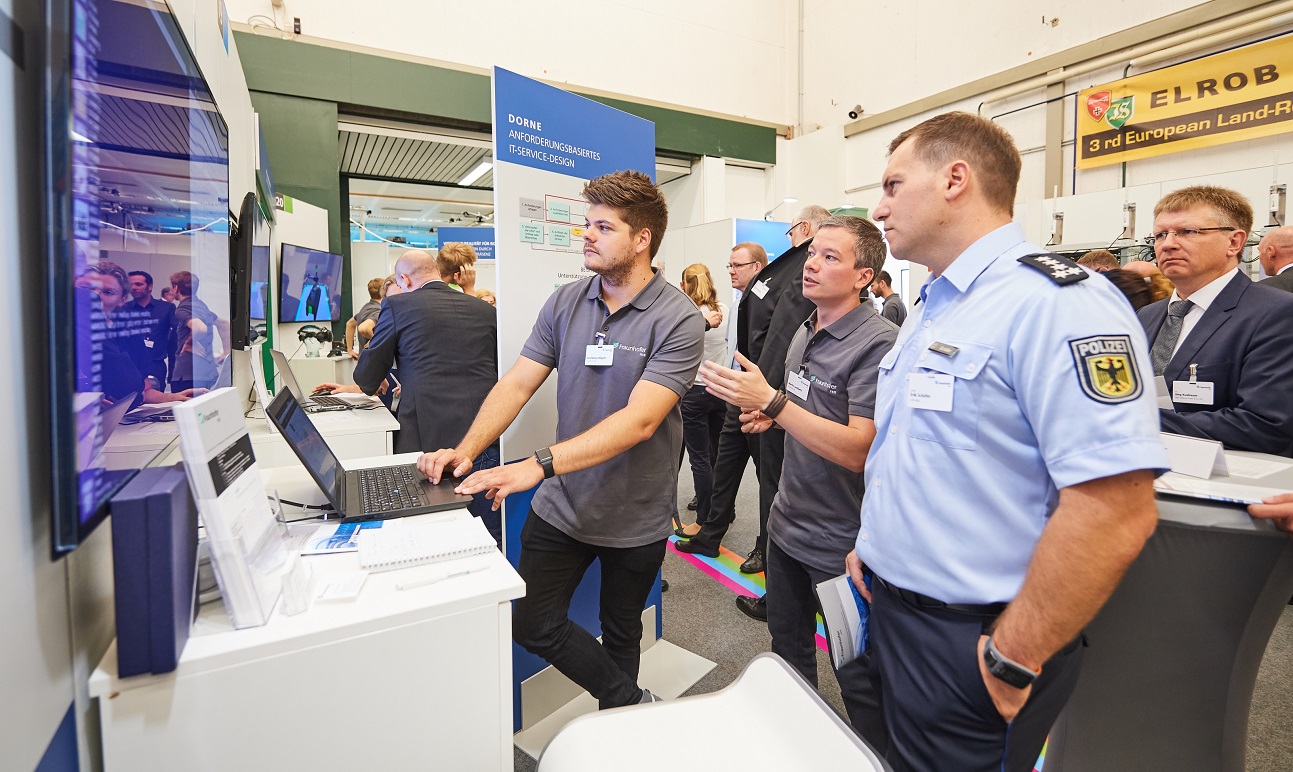 Jan, you are a computer scientist and research assistant in the »Cyber Analysis & Defense« department. Why do you like working at FKIE?
JNH: One of the main aspects I especially like about FKIE is the opportunity to do research. In the two years I have worked in the CA&D department, we have already presented our research findings at various conferences around the world. Apart from the new contacts you make at those events and the transfer of knowledge with other researchers, this is of course also a great opportunity to get to know other cities. On the whole, such conferences are a great motivation to do research and publish papers.
You and your colleague Martin Lambertz have indeed been very successful on that score. For the past two years you have twice won the first prize for the best scientific paper at the »Digital Forensic Research Workshop,« one of the world's leading conferences for digital forensics. That's got to be a strong motivator for you.
JNH: Yes, definitely. I wouldn't say that from now on, we're going to try to win an award every time. But our own expectations for our papers are certainly high. Of course, you also grab the attention of other scientists working and researching in the same field as you and have the opportunity to collaborate with them on ideas and projects. In our specific field, it is very important to be established in the right research scene. Here at the Fraunhofer FKIE, there are so many opportunities and there is so much support available.
What about the percentage of women turning out at these forensics conferences? Do they reflect the nerdy "brogrammer" cliché?
JNH: Well, first of all, I'd like to point out that women can also be nerds. But it's true, the proportion of women at forensics conferences is low. But this is well known and was also a topic of discussion at the DFRWS in Providence this year. We talked about why this is so and how we could change it. Overall, the computer science field should be presented in a more appealing and engaging way to women. I have talked to many digital forensics lecturers in the US who are female. We have to get away from this cliché that computer science is a male-dominated field, and I think we're well on our way to achieving that goal.
What are you working on right now?
JNH: We're currently working on a tool for analyzing network traffic that we presented at the »Open Source Digital Forensics Conference« in October (2018). Also, this semester we are giving a lecture on analysis and exploitation of programs for master's students at the University of Bonn for the first time, which has required some preparation. I also supervize students in seminars, labs and in their bachelor's and master's theses.
You can feel free now to riff on all of the benefits of working at the Fraunhofer FKIE off the cuff. What advice would you give to interested applicants?
JNH: If application-oriented research is your idea of fun, you've definitely come to the right place. The working conditions and opportunities you'll find here at the institute are a rarity in the industry. That's why working for us is a great way to get started in the world of work. Plus, your co-workers are super nice!