Plaque on Cologne's Hohenzollern Bridge to Commemorate the Birth of Radar
On May 17, 1904, a public experiment was conducted on Cologne's Hohenzollern Bridge which would go down in history as a milestone of international engineering art. On this day, the inventor Christian Hülsmeyer was the first to succeed in detecting ships travelling on the Rhine River based on the reflections of high frequency electromagnetic waves: It was the birth of radar. On October 19, a ceremony will be held to unveil a plaque commemorating this important milestone of technological history.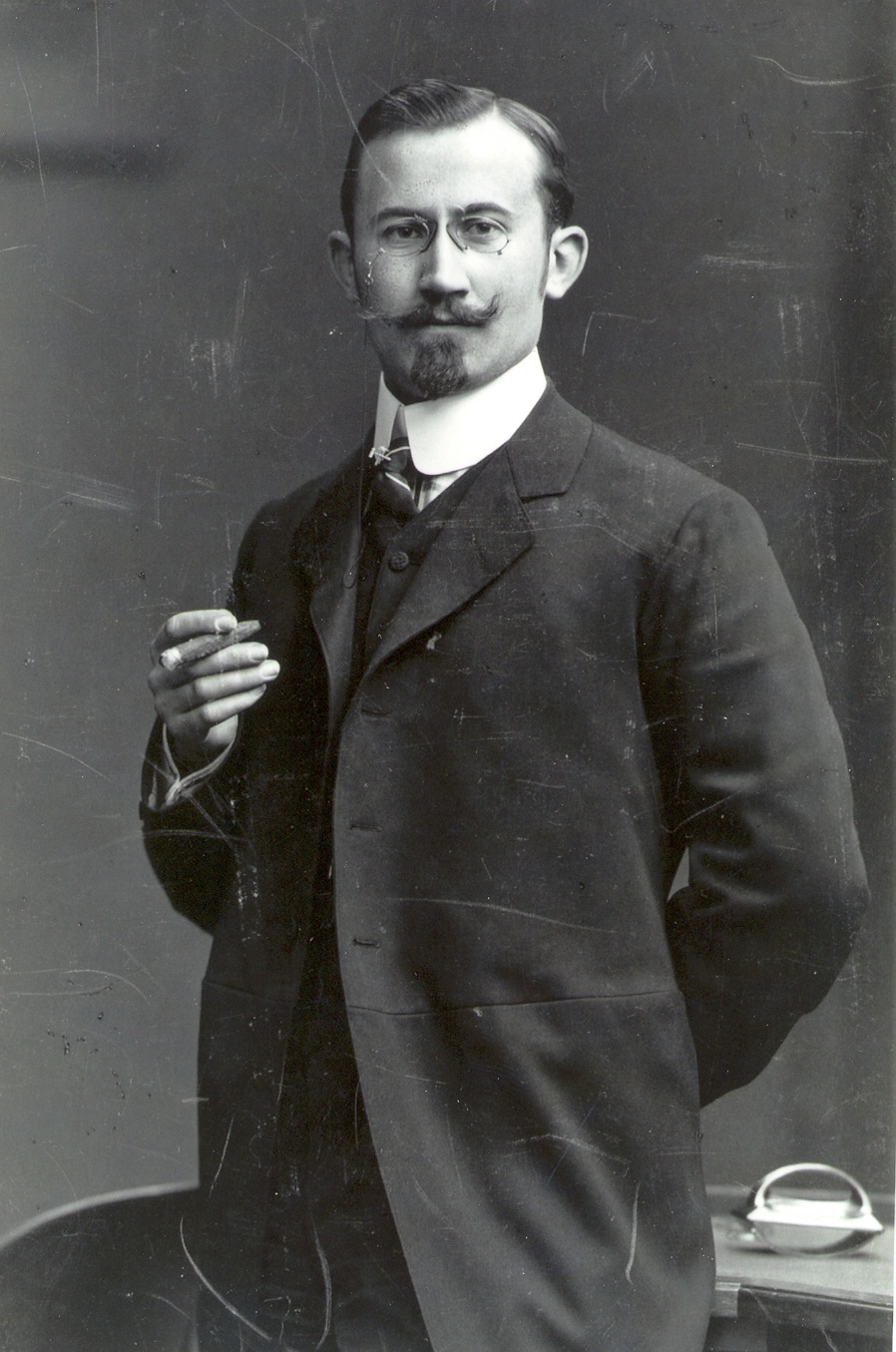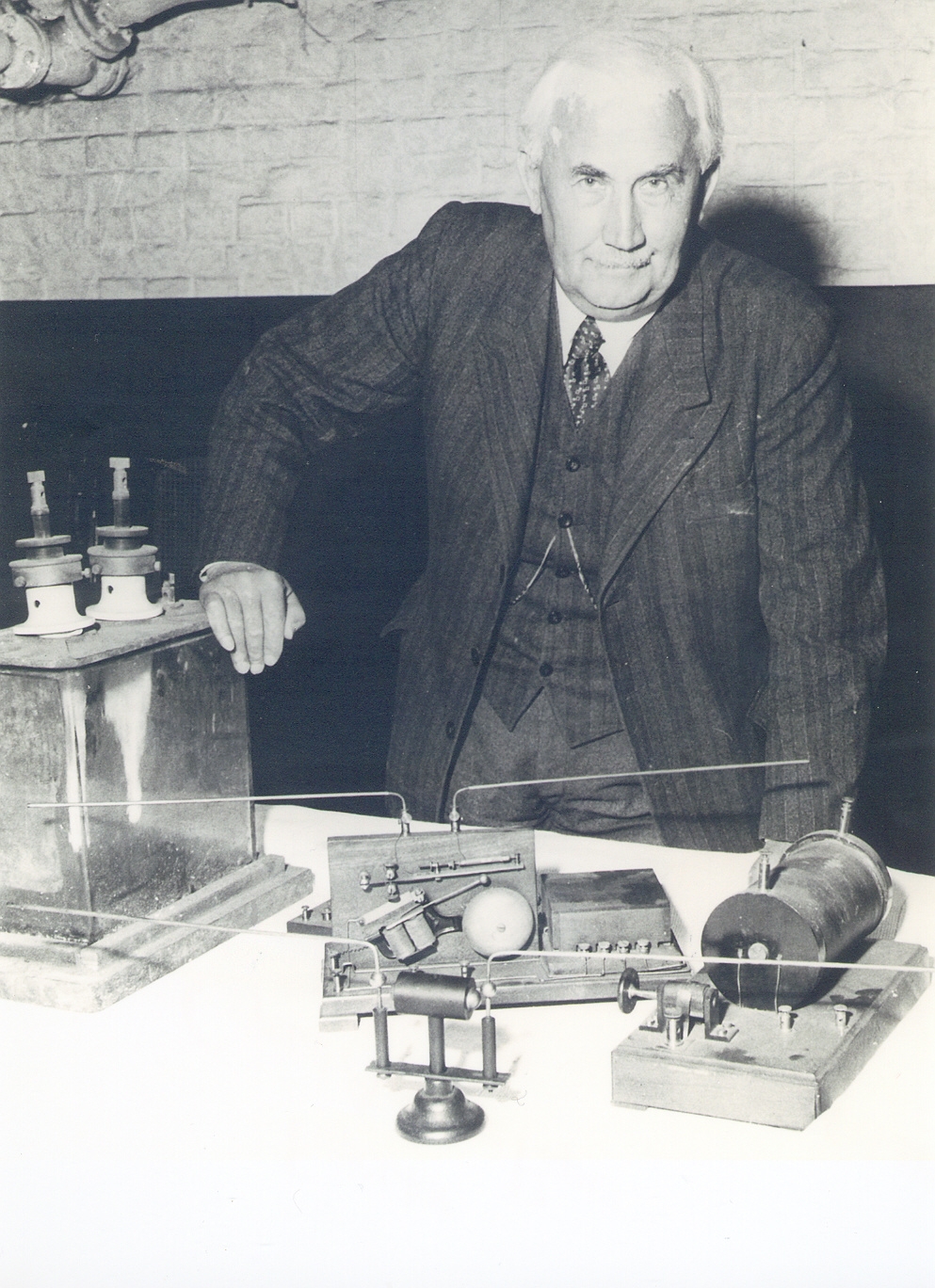 When the high frequency physicist Christian Hülsmeyer (1881-1957) presented his invention, he was only 22 years old. The young man claimed to be able to reliably locate ships with his »Telemobiloskop«, even in fog and darkness. In his experiment, he pointed the device's antennas toward the Rhine – and indeed: When ships approached, the waves were reflected. The Telemobiloskop received the reflections and, in addition to announcing this by ringing a bell, the device also showed the direction from which the ships were approaching.
The day after the experiment, the daily newspaper in Cologne reported the following:
(…) The apparatus worked extremely precisely. (…)
The spectators felt that they were witnesses of the first demonstration
of one of the most important inventions of our time.
Given the fact that Heinrich Hertz (1857-1894), who discovered electromagnetic waves, also held a position as a physics professor near Bonn, Radar can be considered as an invention that originated entirely in the Rhineland. In any case, international engineering indisputably dates the discovery of radar to this May 17, 1904, in Cologne.
This permanent honoring of this pinnacle of technological history which will now be expressed with the plaque on the bridge was initiated by the Institute of Electrical and Electronics Engineers (IEEE). With more than 423,000 members in over 160 countries, it is the world's largest engineering association. Hugh Griffiths, IEEE Fellow and Professor at University College London explains: »Hülsmeyer had the vision of a device that could detect objects using reflected electromagnetic signals, and he designed, built, demonstrated and patented an equipment that did this. It is right that he receives the credit for the invention of radar.«
Today, radar and high frequency techniques are used in many areas of everyday life. One of the leading institutes in this area is Fraunhofer FHR in Wachtberg, Germany. Executive Director of the institute Prof. Dr. Peter Knott says: »Radar technology is omnipresent today and has become an important part of many systems in our society. We are very pleased that with this milestone Christian Hülsmeyer, an important pioneer in this field, has gained recognition.«
Prof. Dr. Wolfgang Koch, IEEE Fellow, Head of the Department Sensor Data Fusion at the affiliated institute Fraunhofer FKIE and initiator of the Hülsmeyer tribute, looks to the future: »In a sense, Hülsmeyer has laid the foundations for all modern sensor technology. Artificial senses will surround us even more. Perhaps, here on the banks of the Rhine in Cologne, also sensor data fusion was born in nuce, even artificial intelligence. For only algorithms turn measurements into information. May it be a blessing to mankind, may we master the dangers.«